Regular price
$282.00 USD
Regular price
Sale price
$282.00 USD
Unit price
per
Sale
Sold out
Care Instructions

Do not overtighten screws.
In The Box

1x Tiger Carbon Fiber rail set
1x Black Industrial Print Pack
2x Full Carbon Fiber side panels
1x Extras accessories pack
1x Adjustible vertical legs set
1x Low profile handle
1x Screws pack
2x USB 3 front IO
1x Internal Power Cable
TIGER is a custom case, Printed on Demand - Ships in 15 days.
TIGER is a Carbon Fiber building blocks kit
Its concept explores designs possible using a mix CNC and 3D Print-on-Demand (3D.POD) technologies as mass production.

Modular, Expandable
Tiger's uniform repeating rails not only look incredible, but are also give the Tiger unique abilities. All rails are adjustable mounting bars for components and they make up the almost the entire structure. Rails can be added to either side of the case to expand as as your hardware needs grow.
A Tiger+5 can be be built in all sizes below it, from 0 expansions to 5 expansions.
BYO Riser system
You will need your own riser cable: 19CM for dual reverse, 22CM minimum for straight connectors.
ADT-Link PCIE4.0 Dual reverse (Choose 19CM)
LinkUP PCIE 4.0 Dual reverse

Special Production Run
Tiger is machined from real 3K Weave Carbon Fiber, as a limited run of custom cases to assess real world costs and viability of Carbon as production models. The support page has assembly manuals you can check out before you buy.

International Buyers
Please refer to Shipping Policy for info on any possible import charges before checkout.

Share
View full details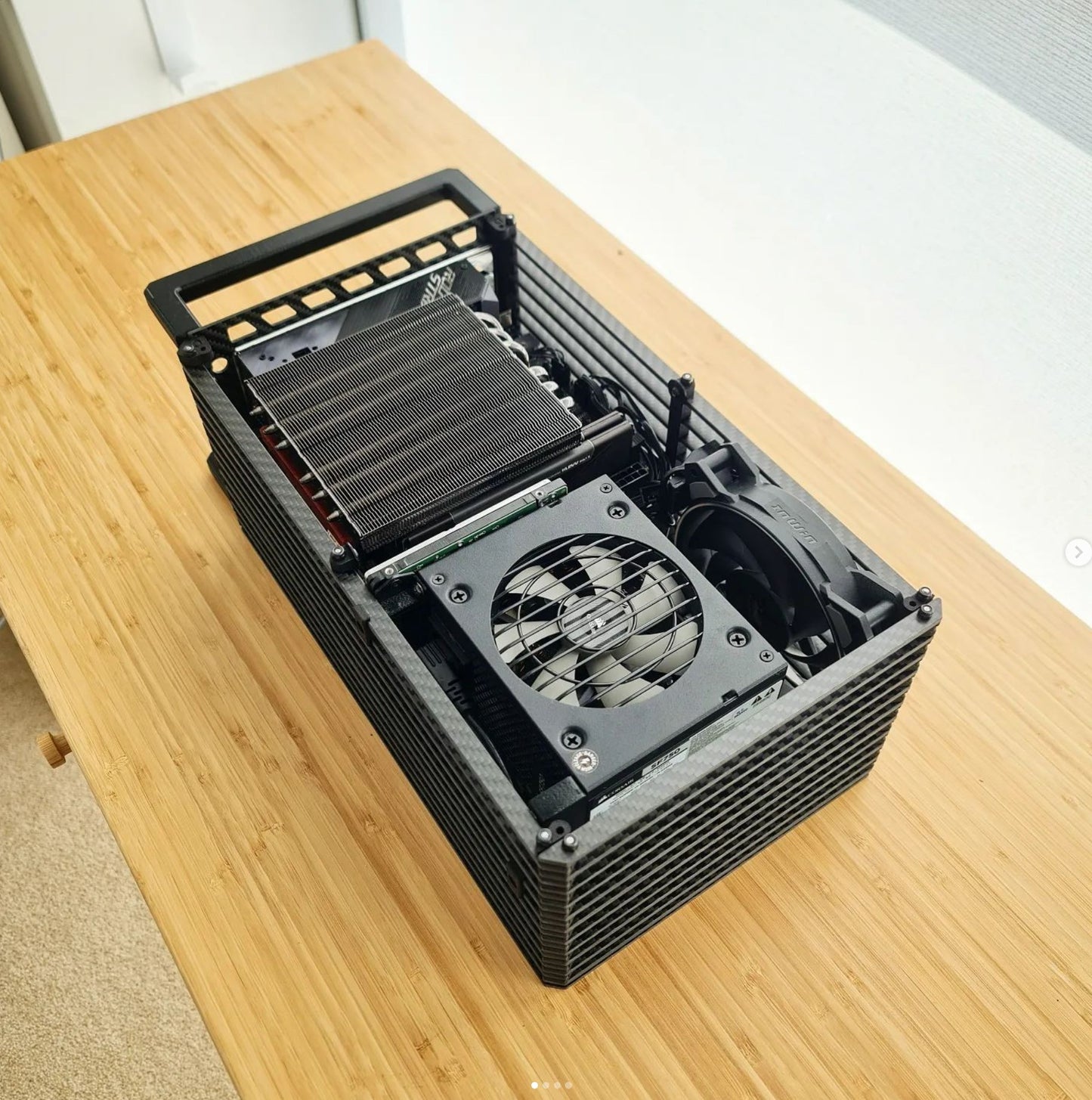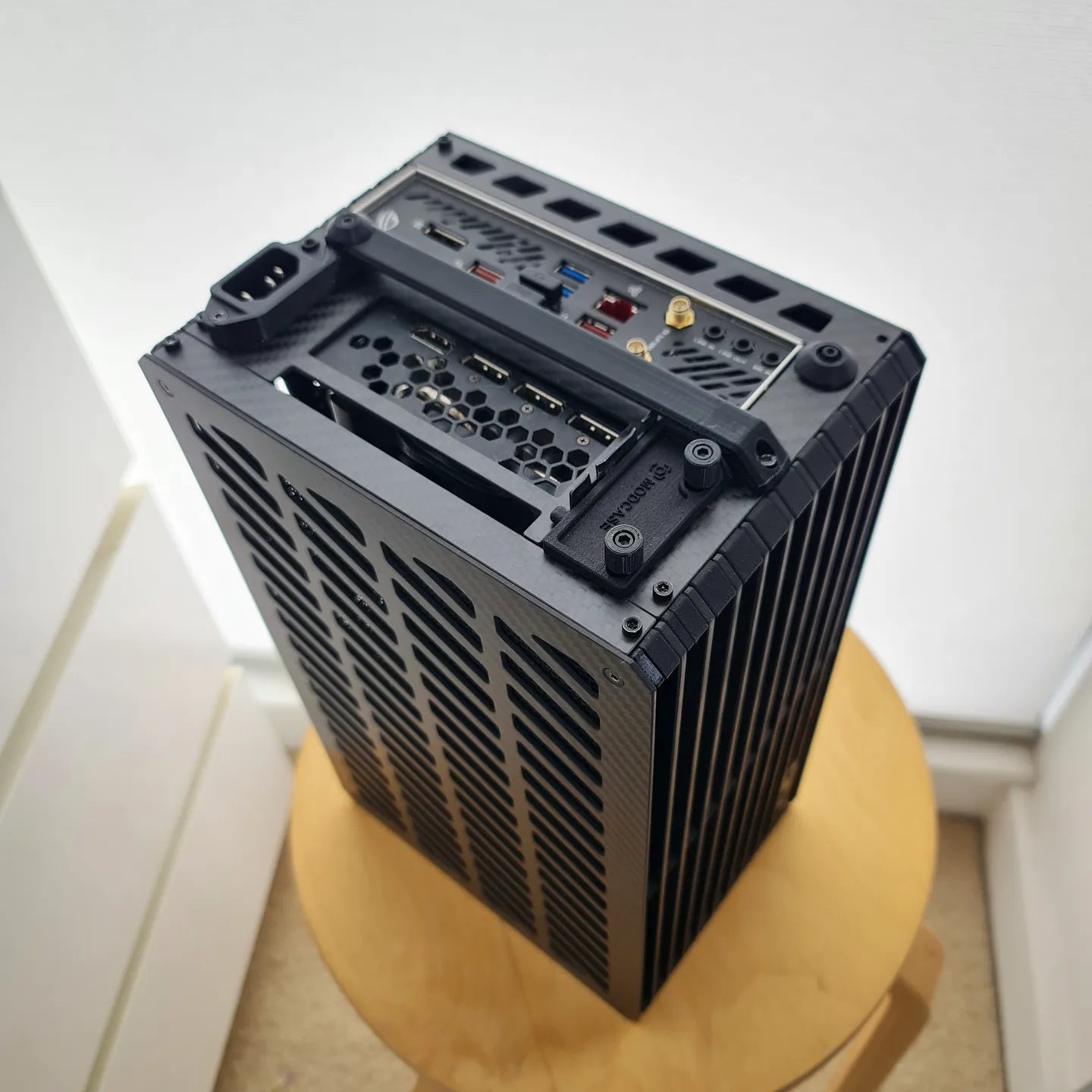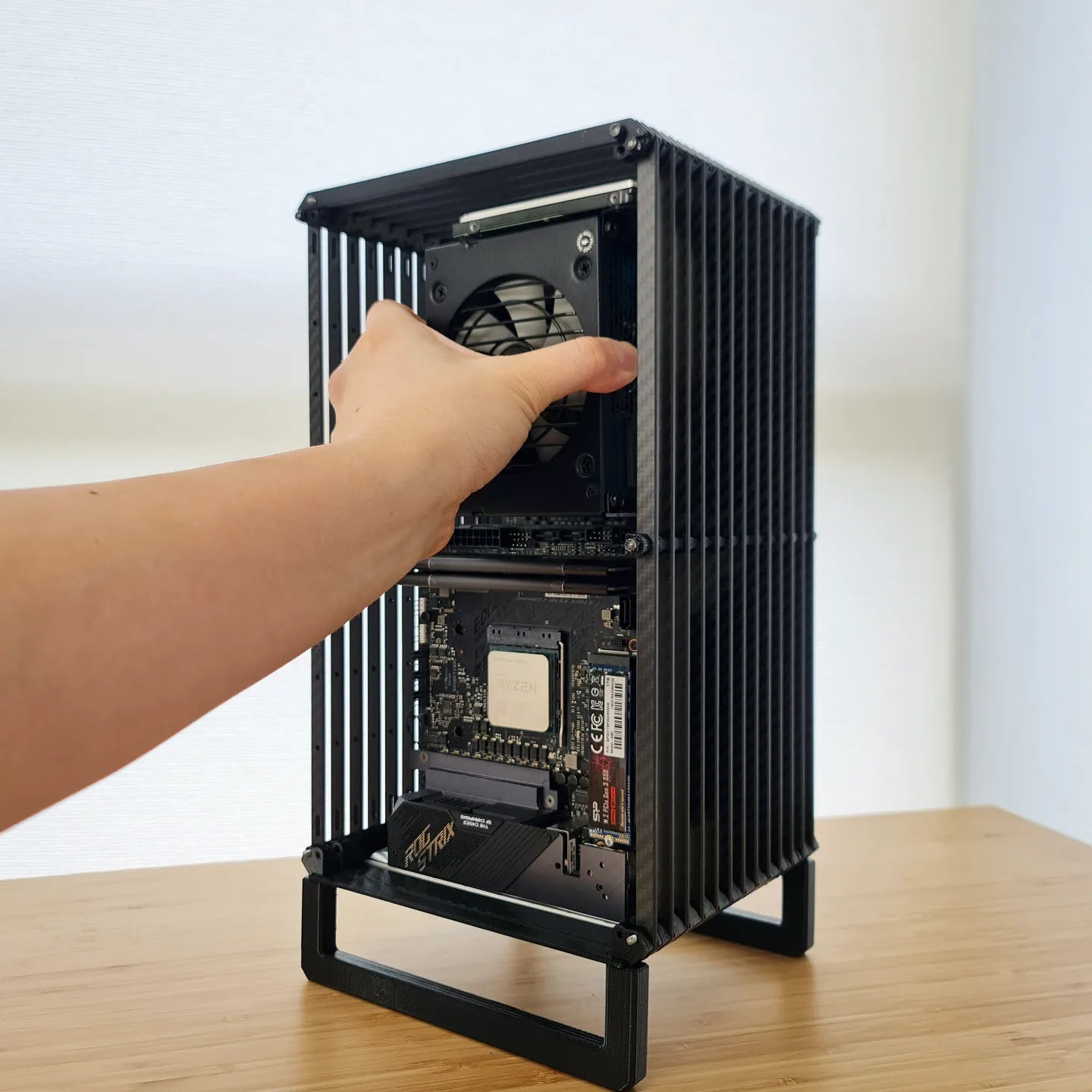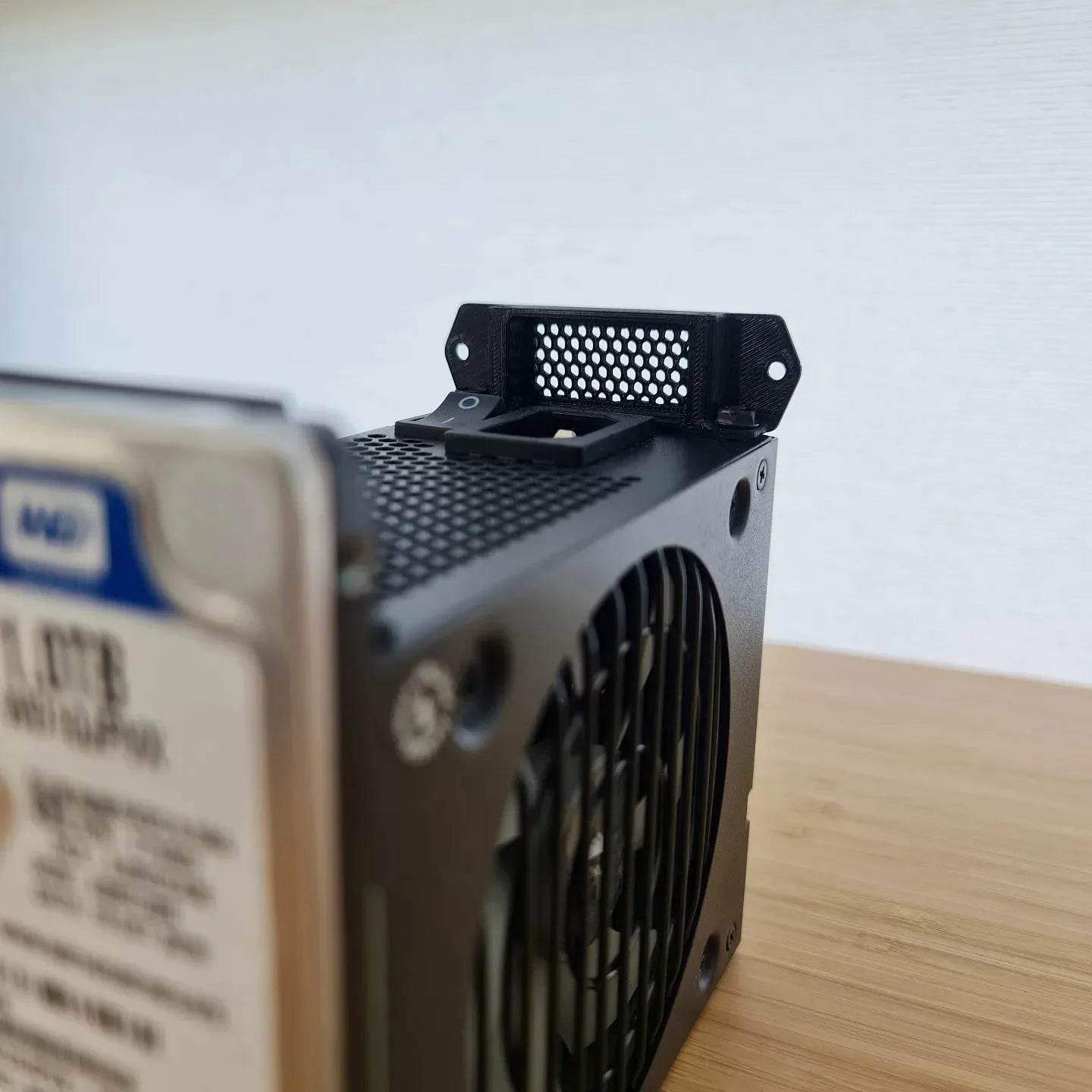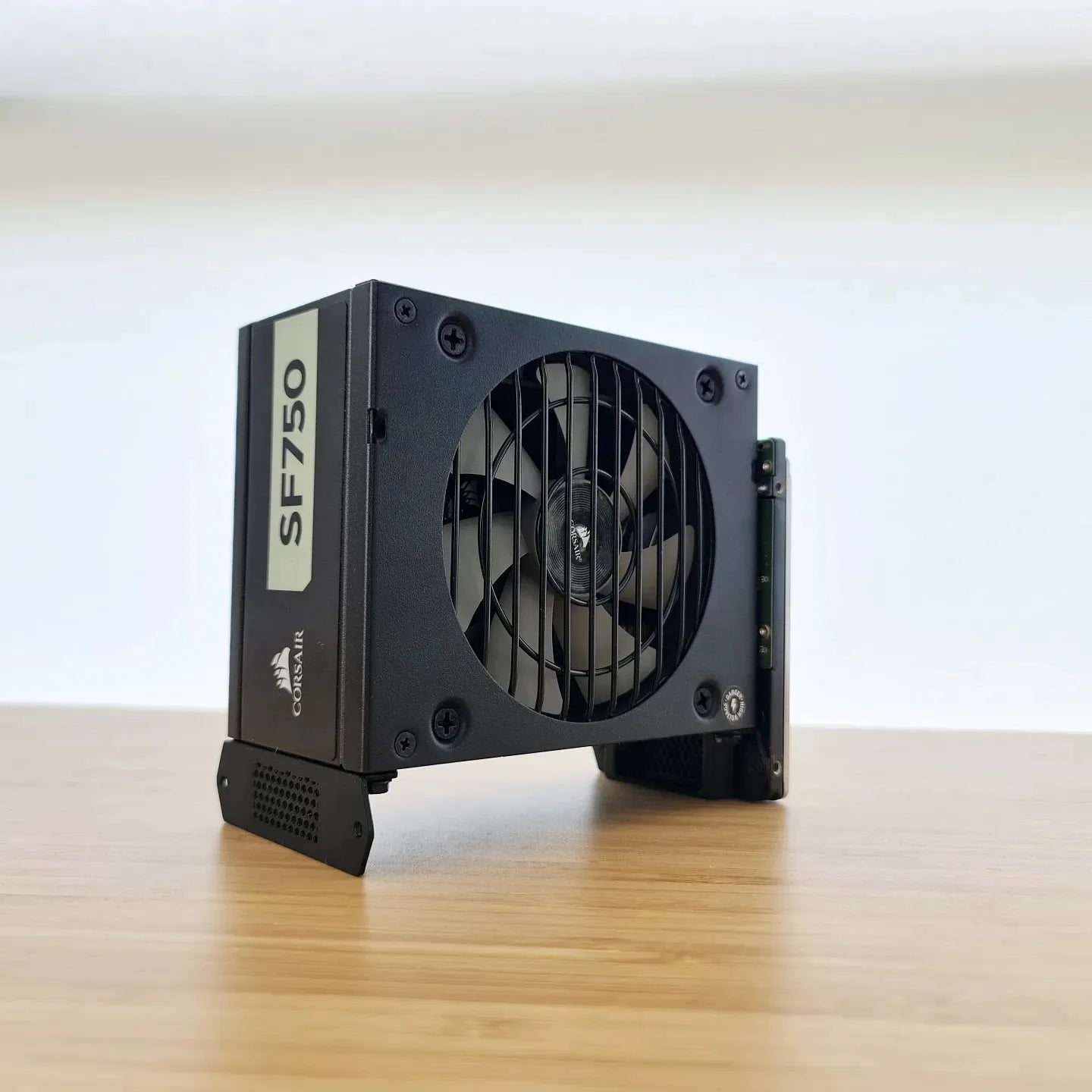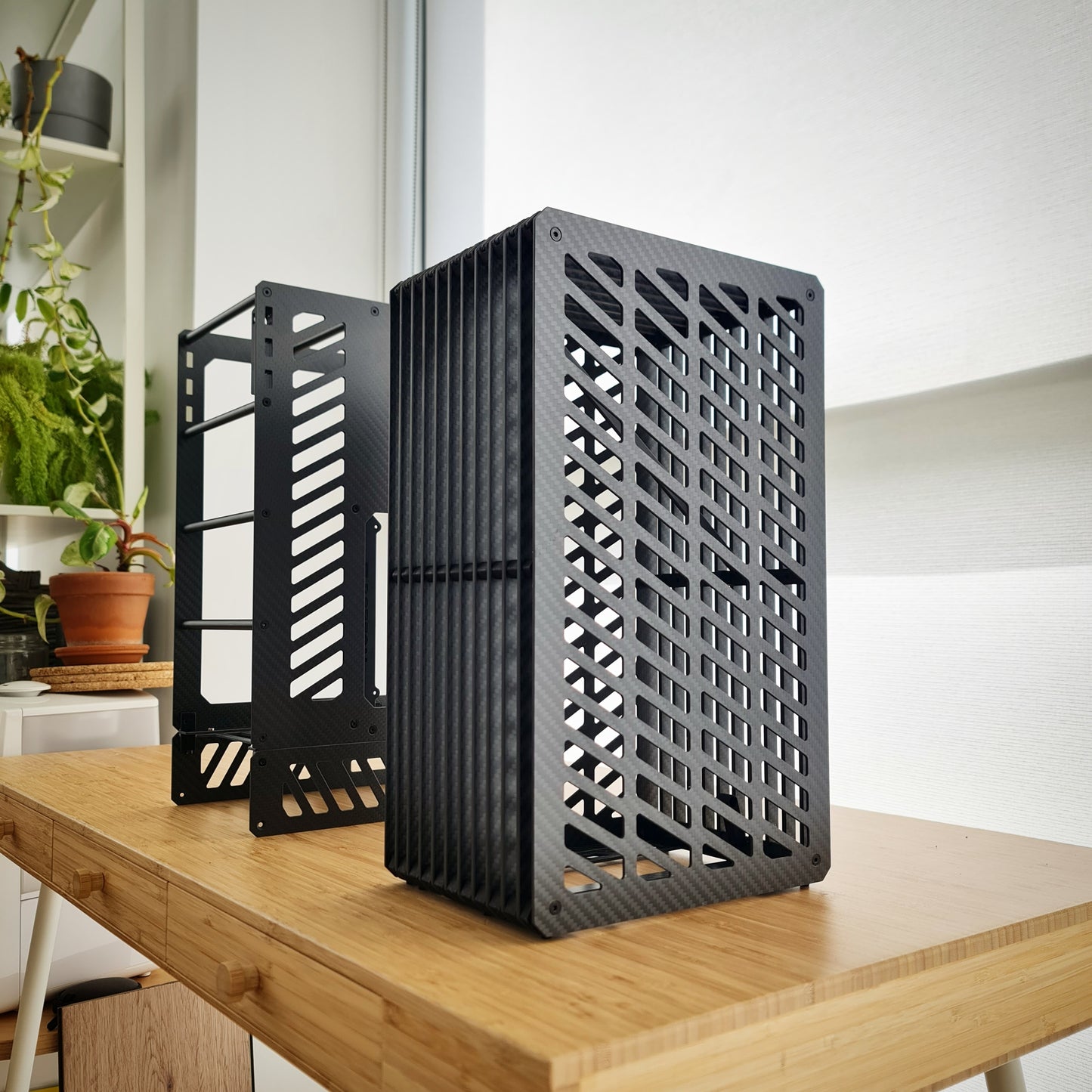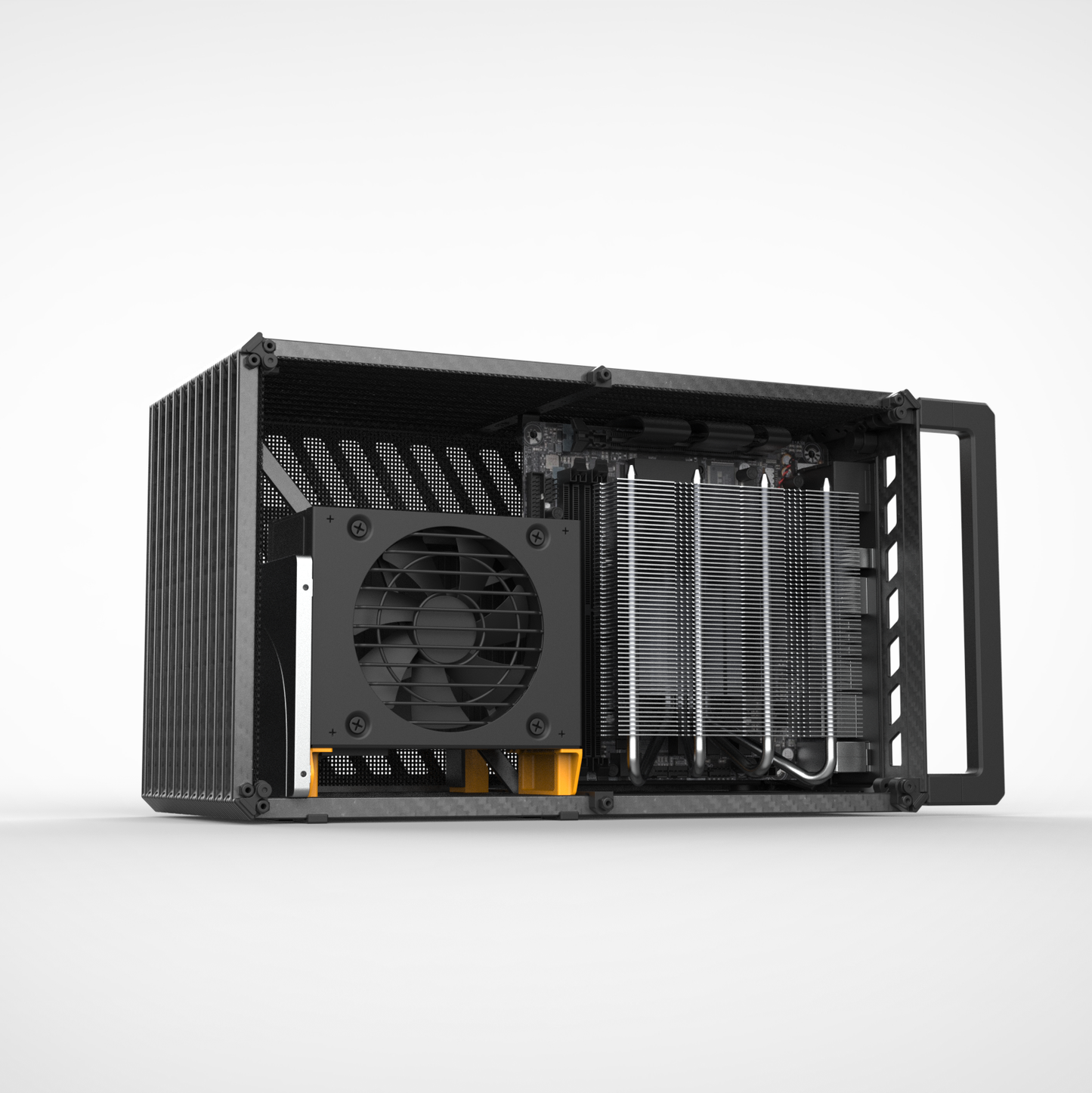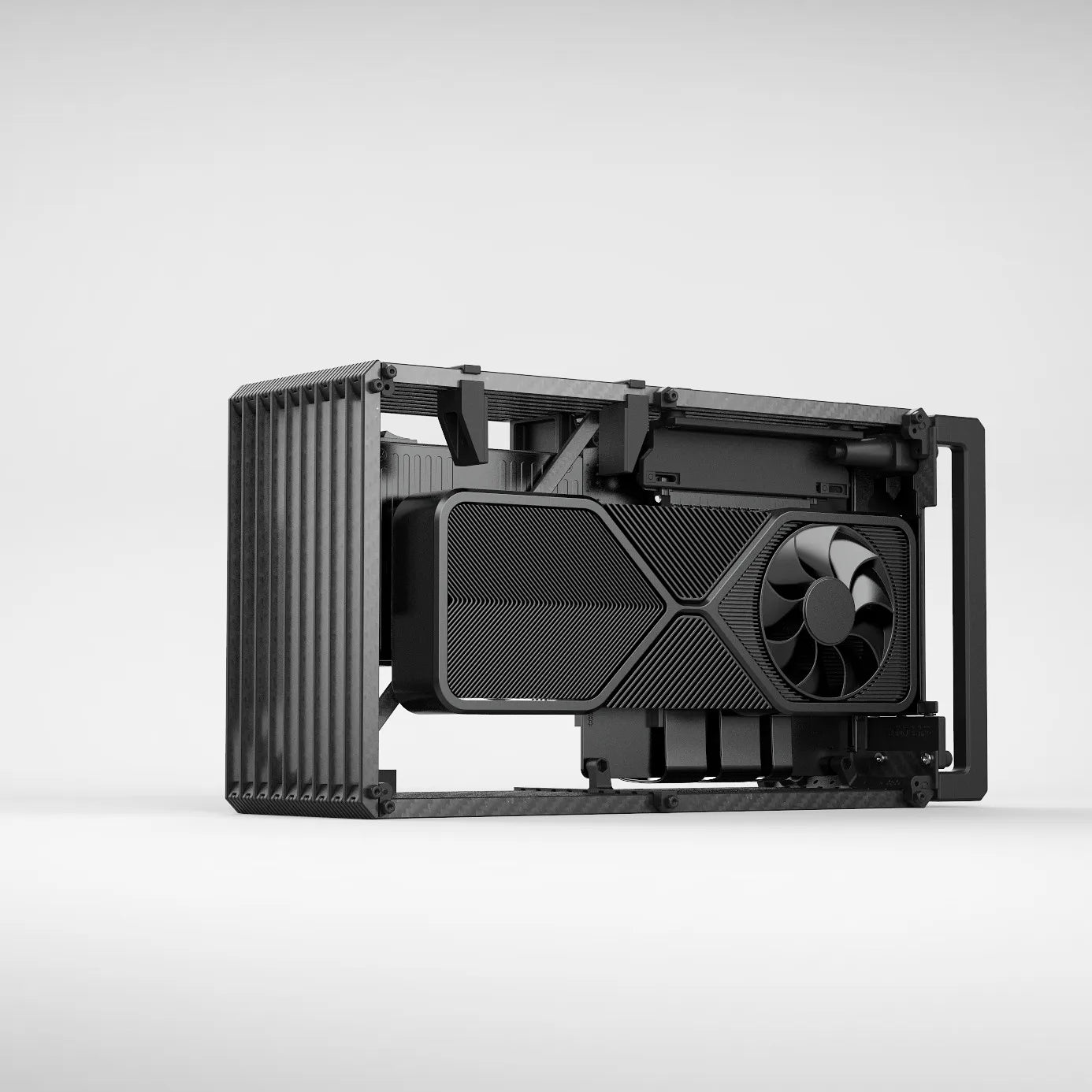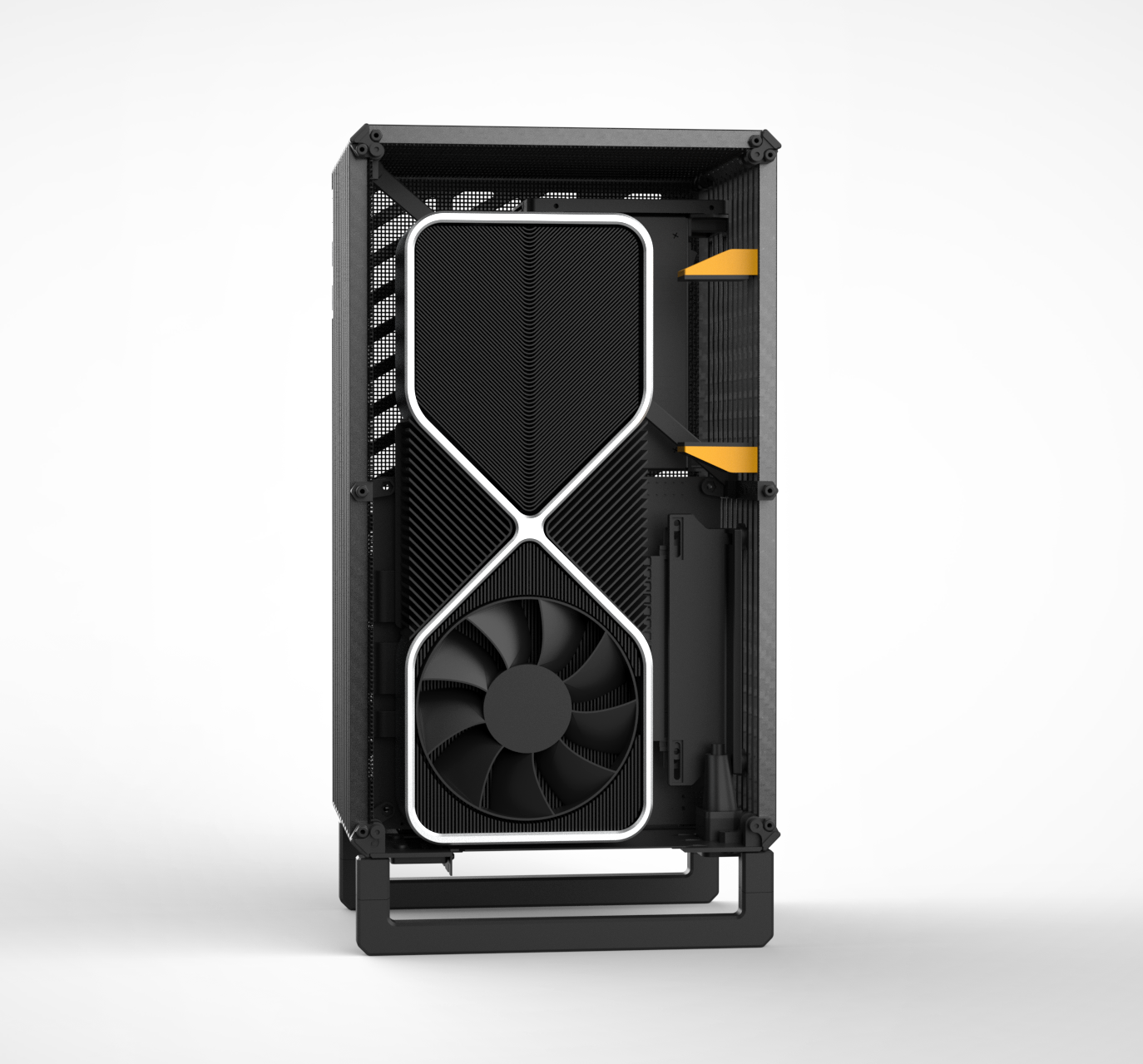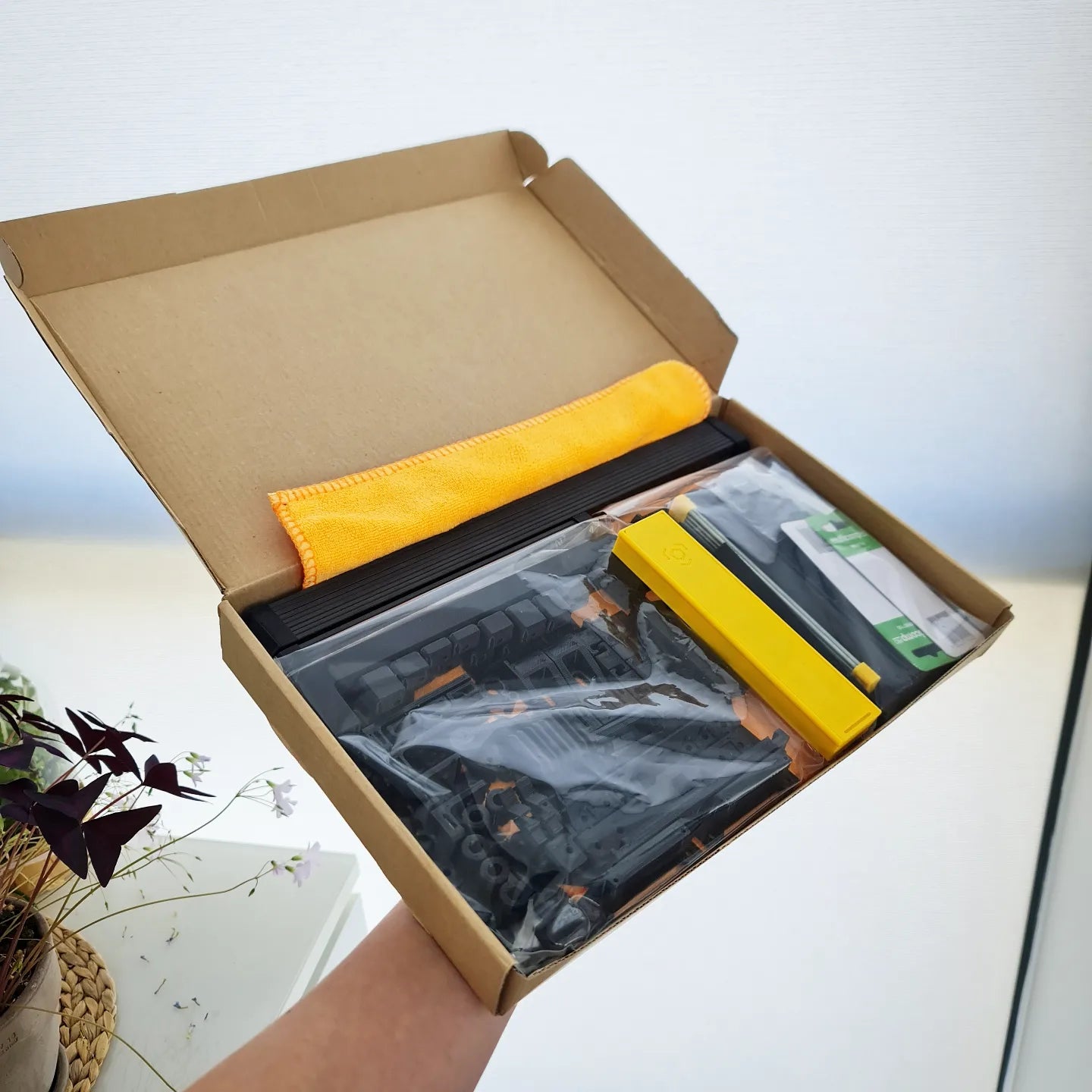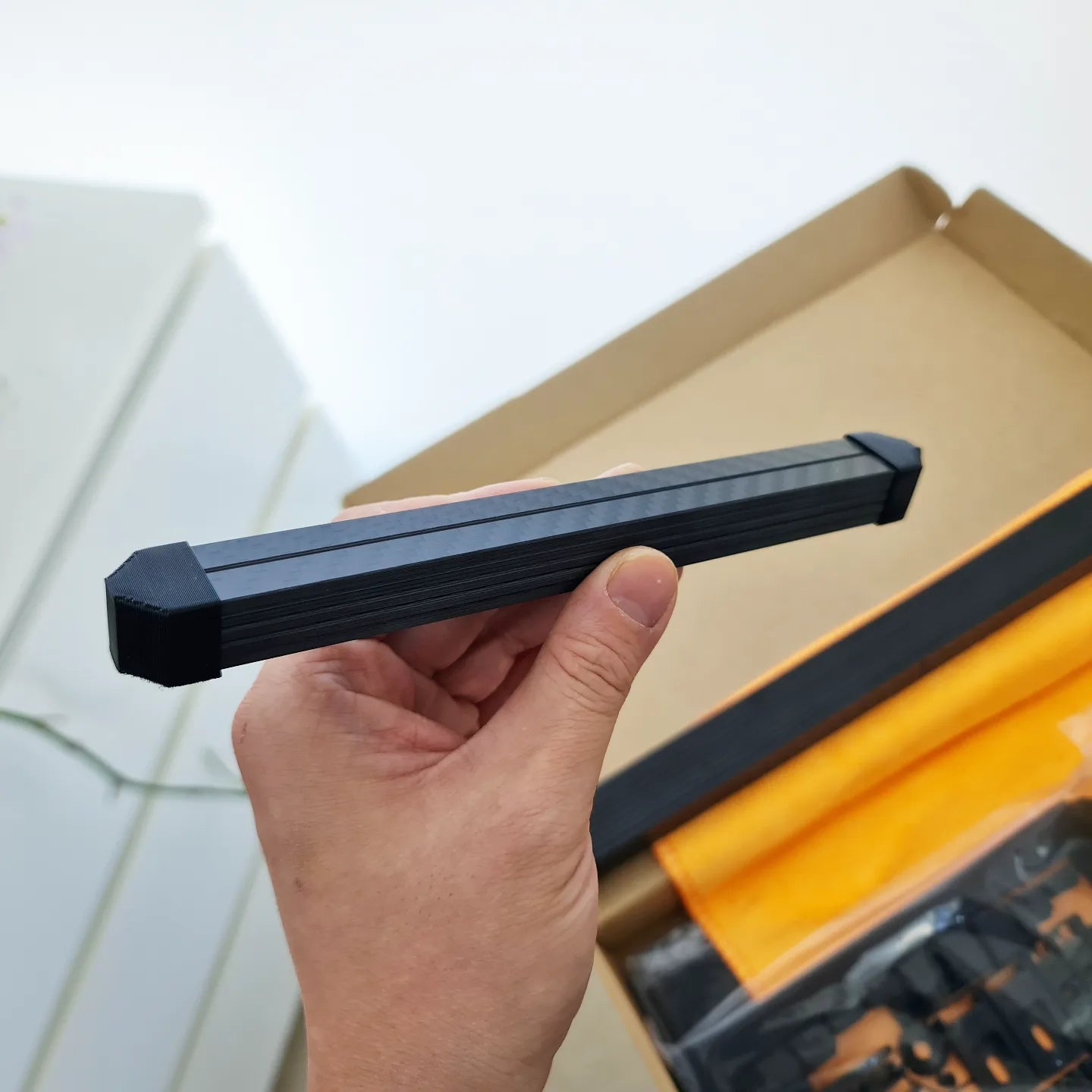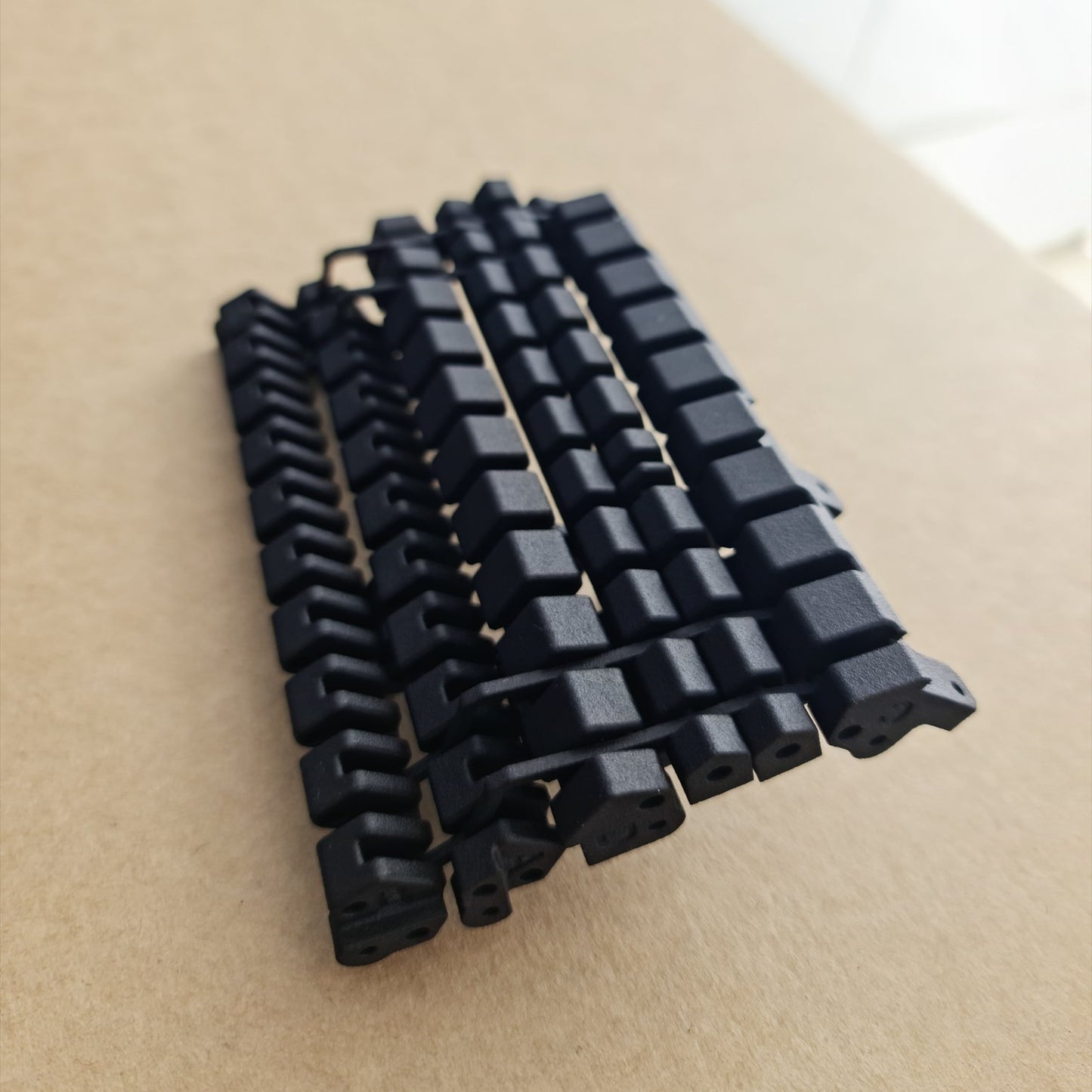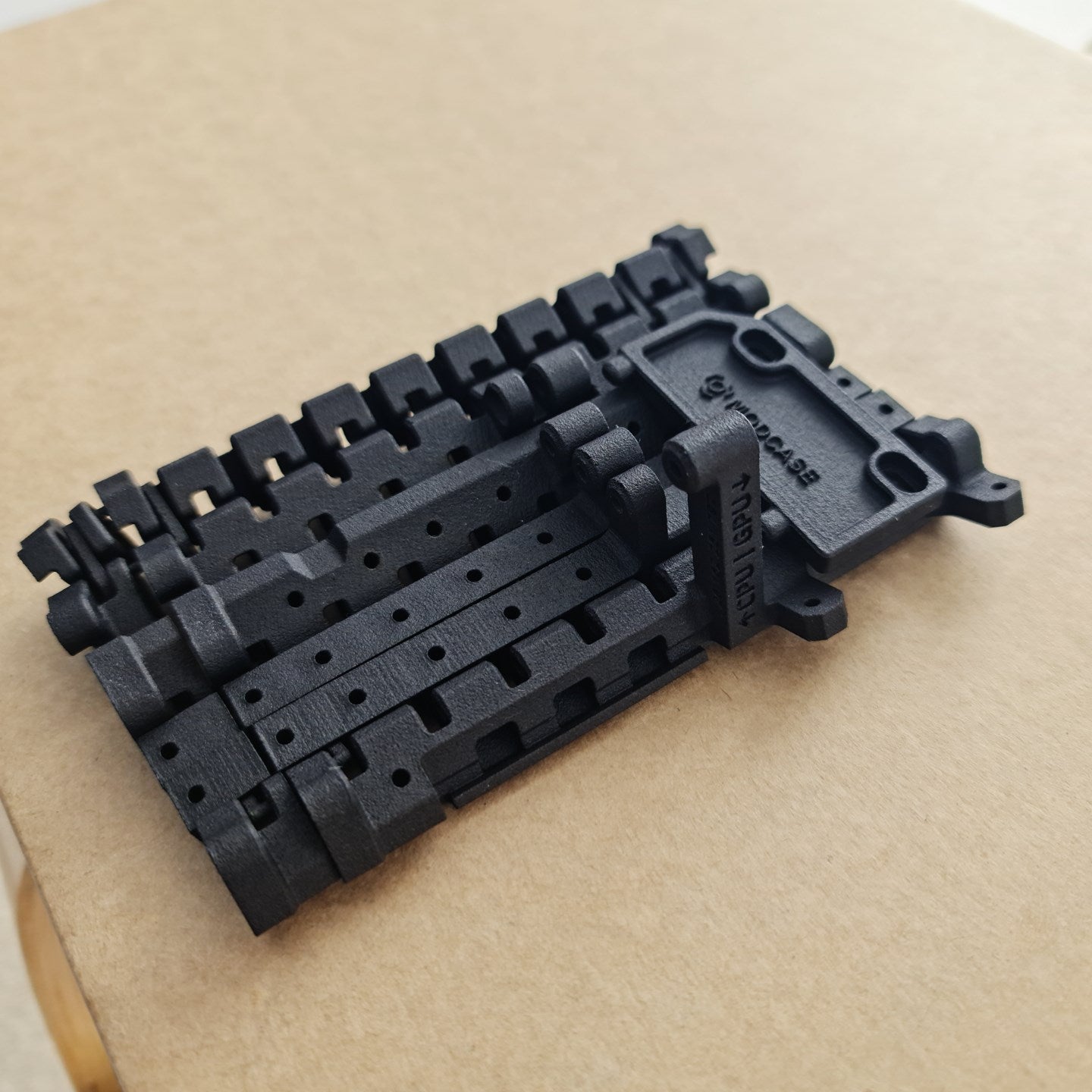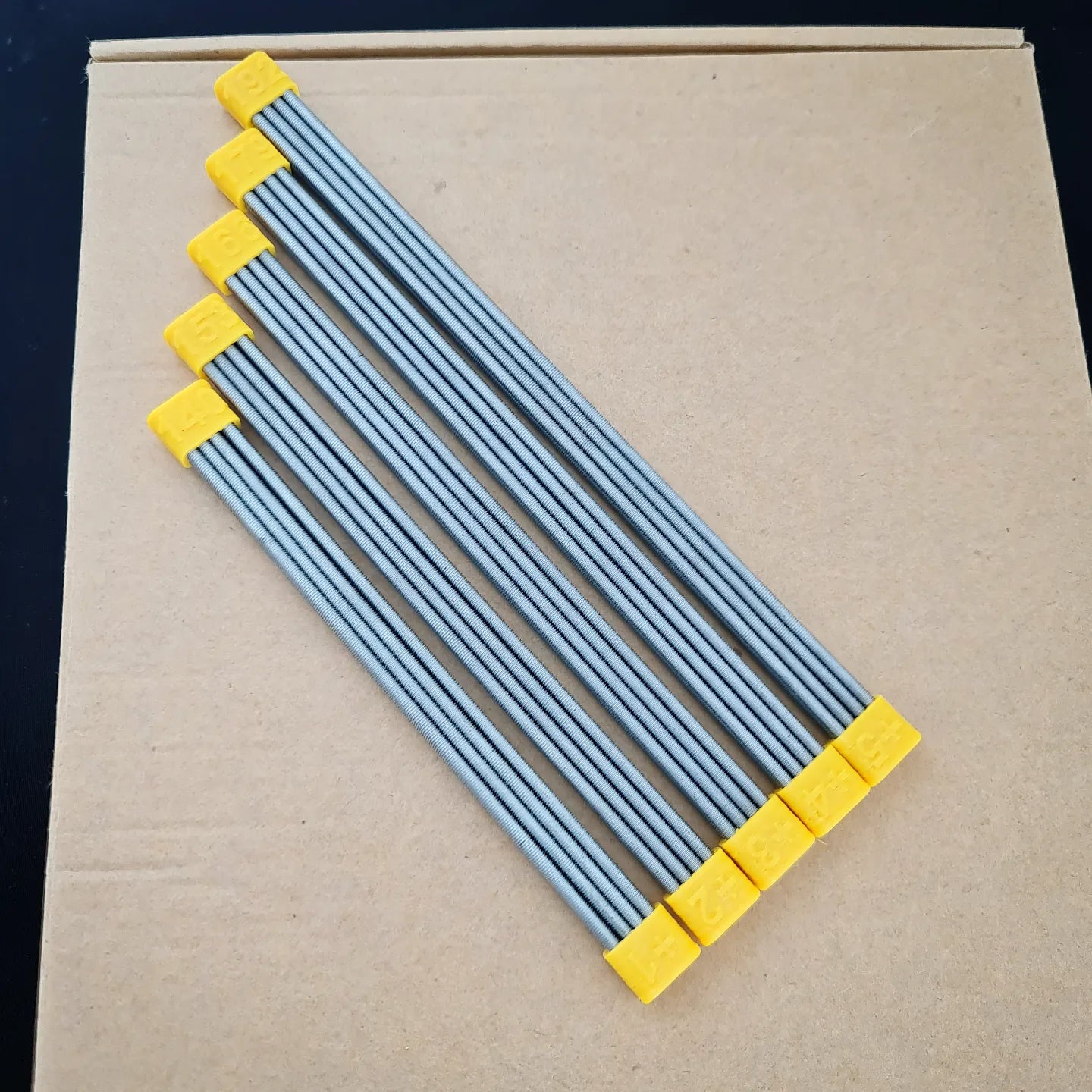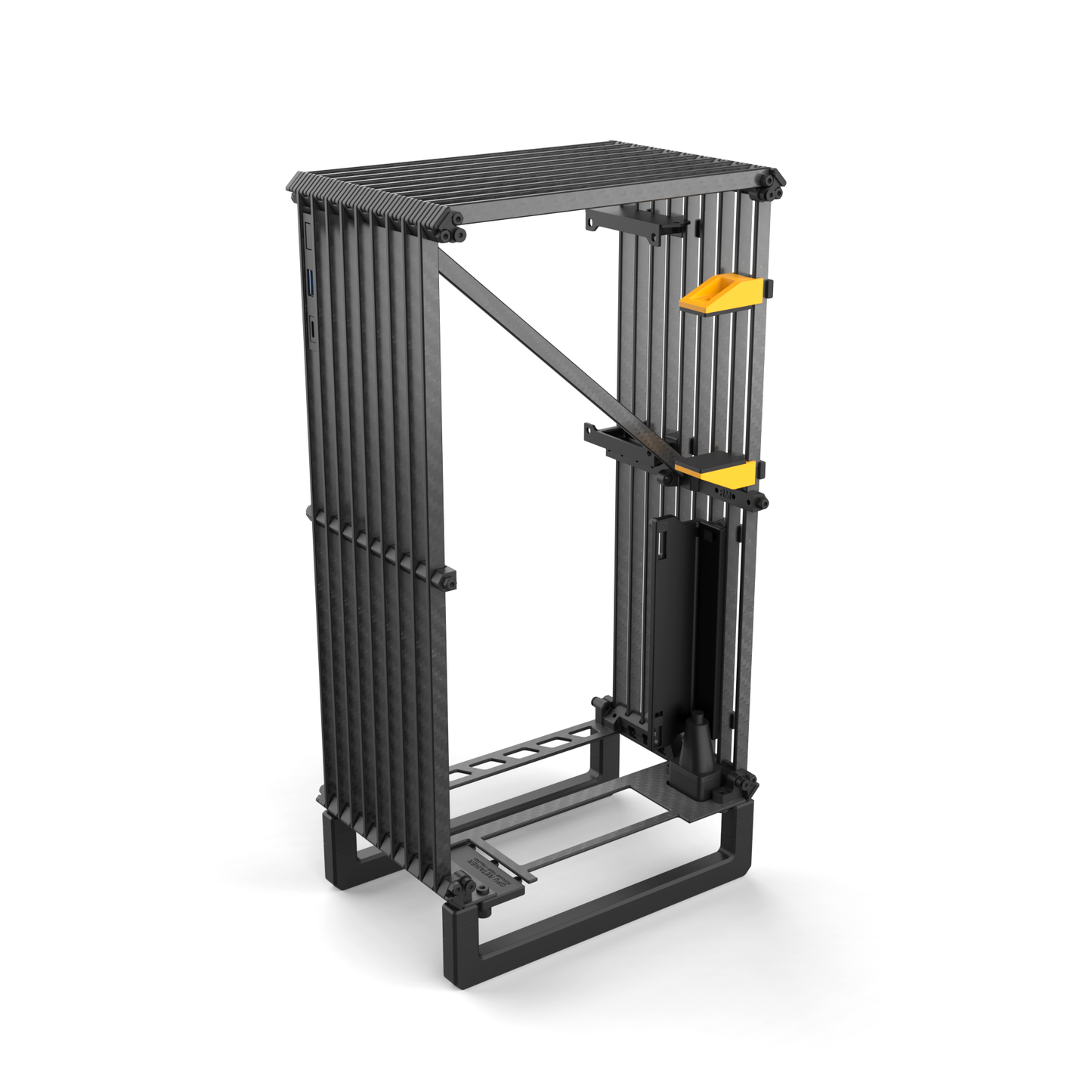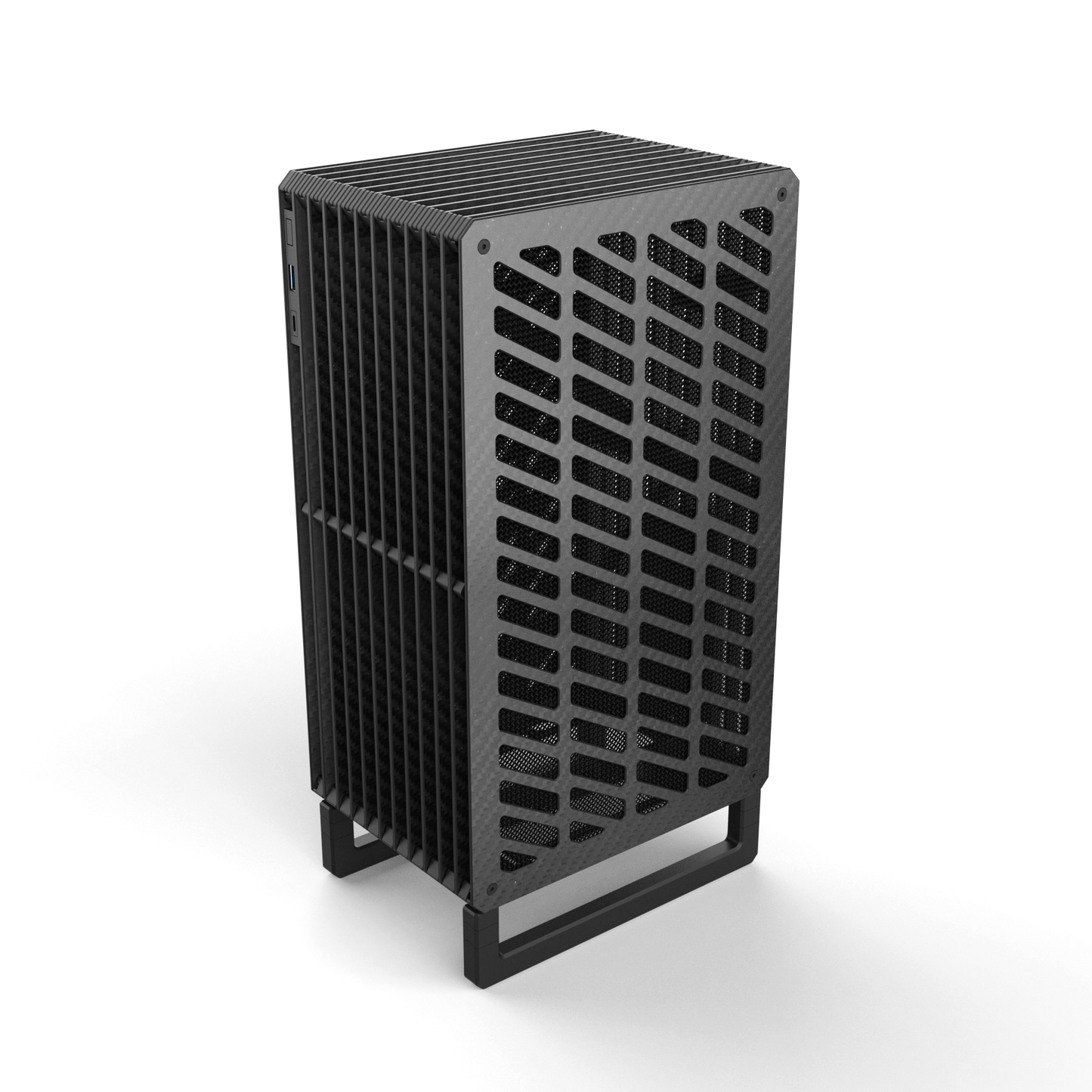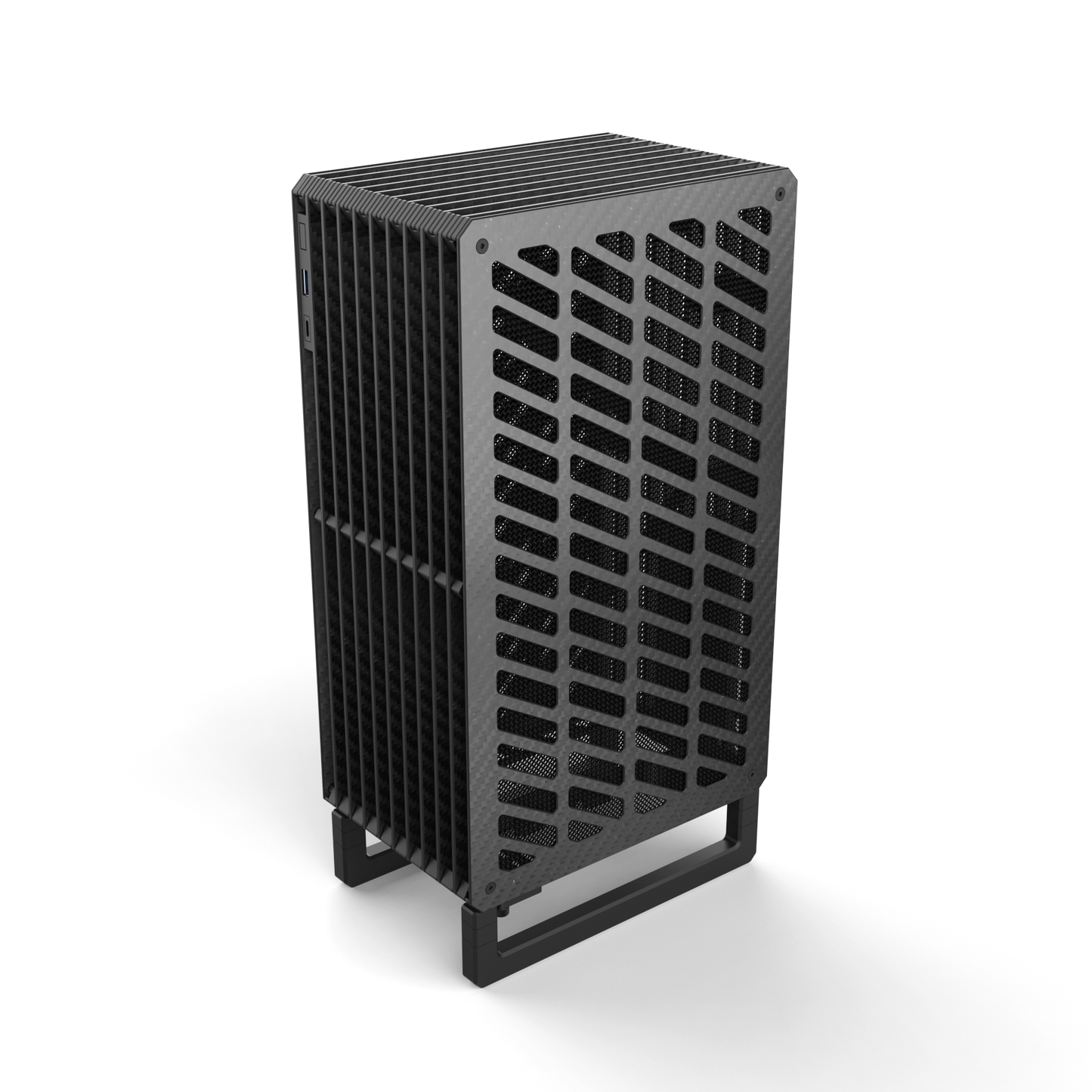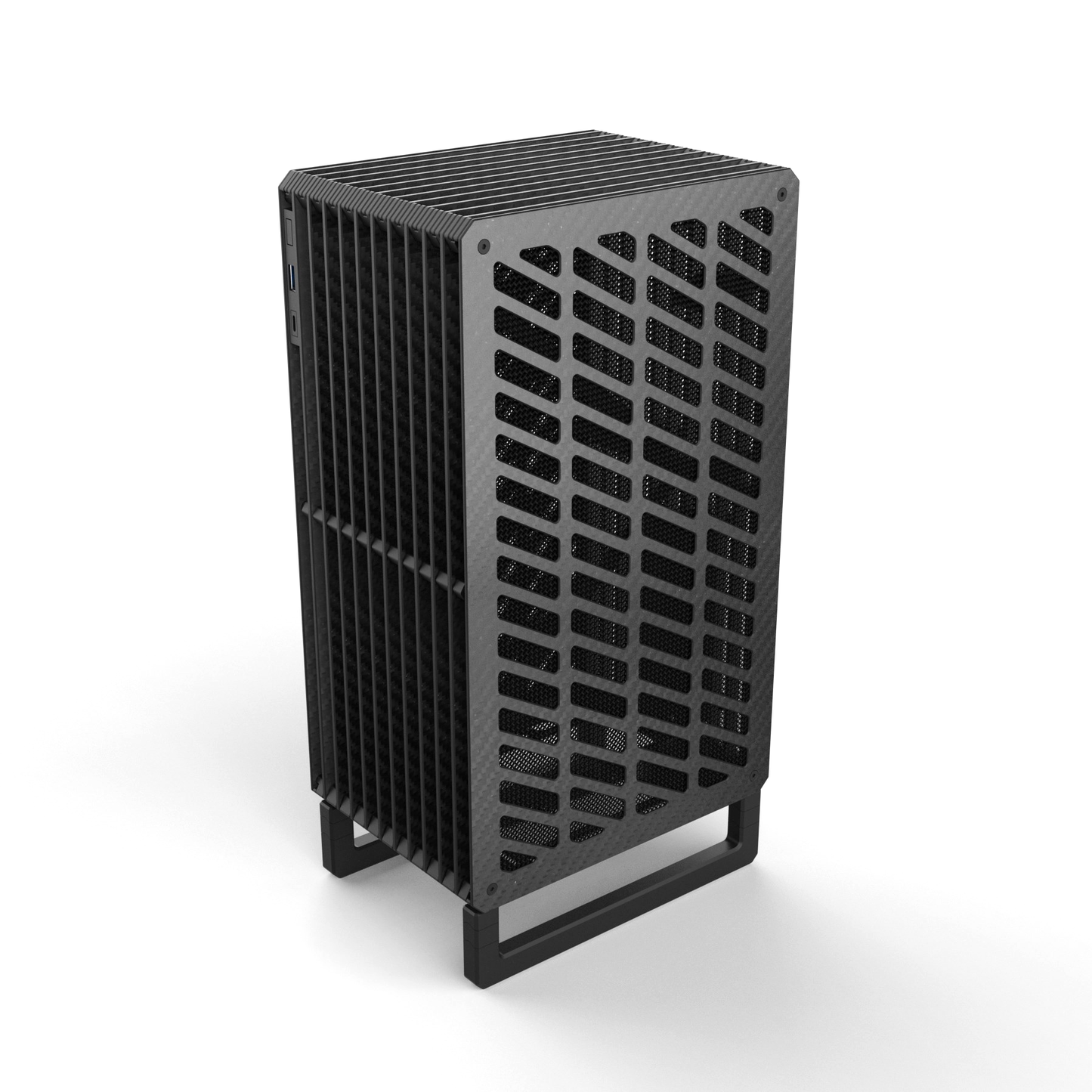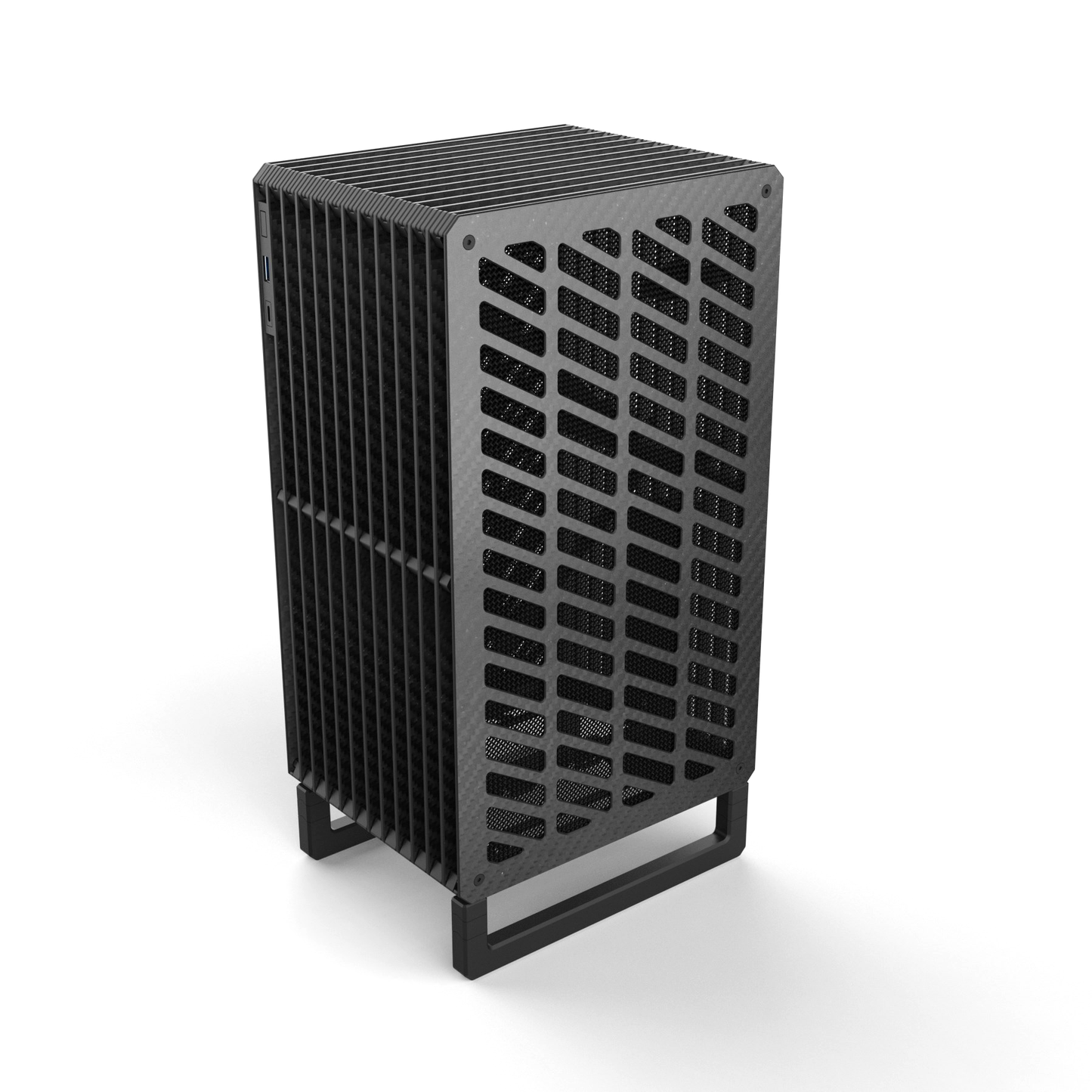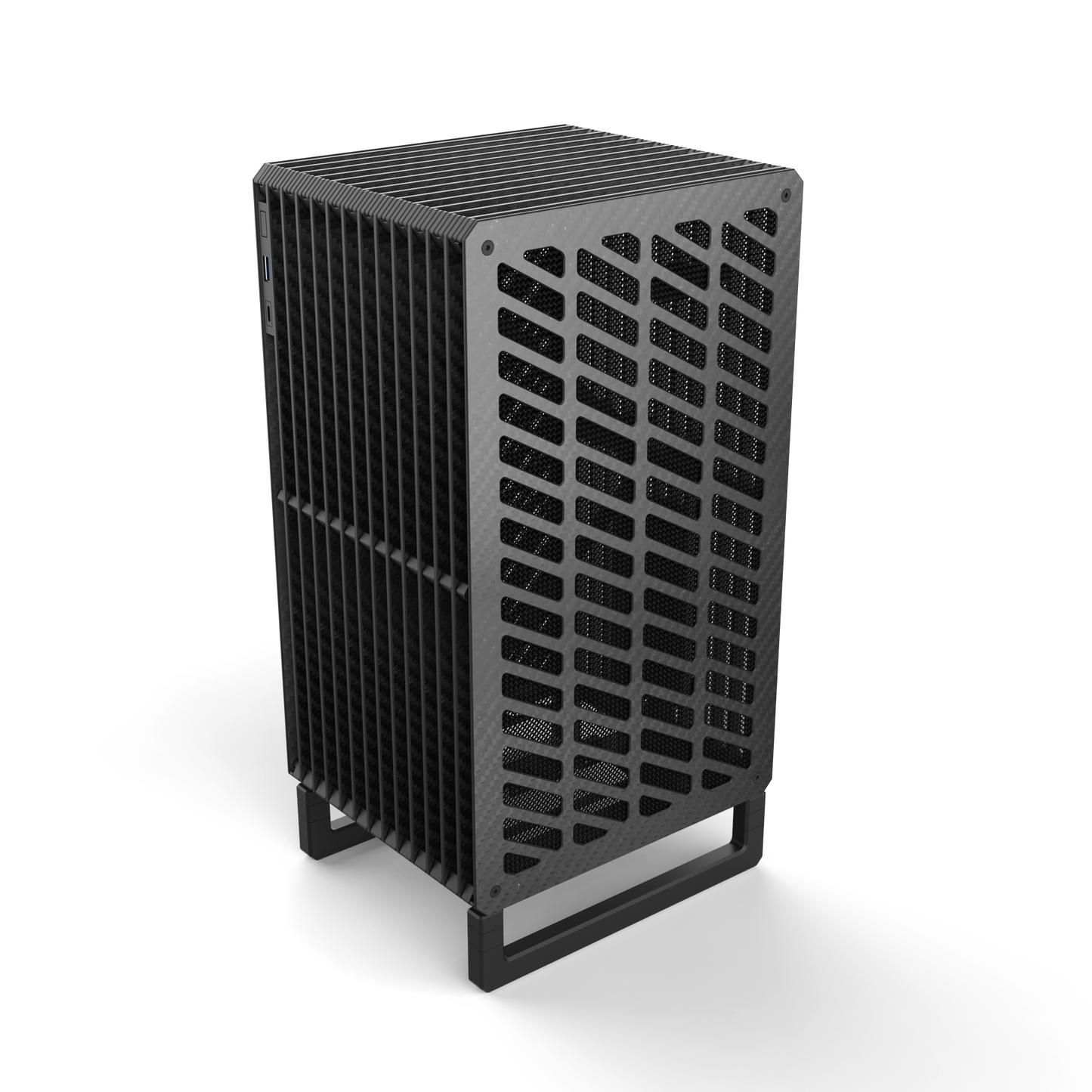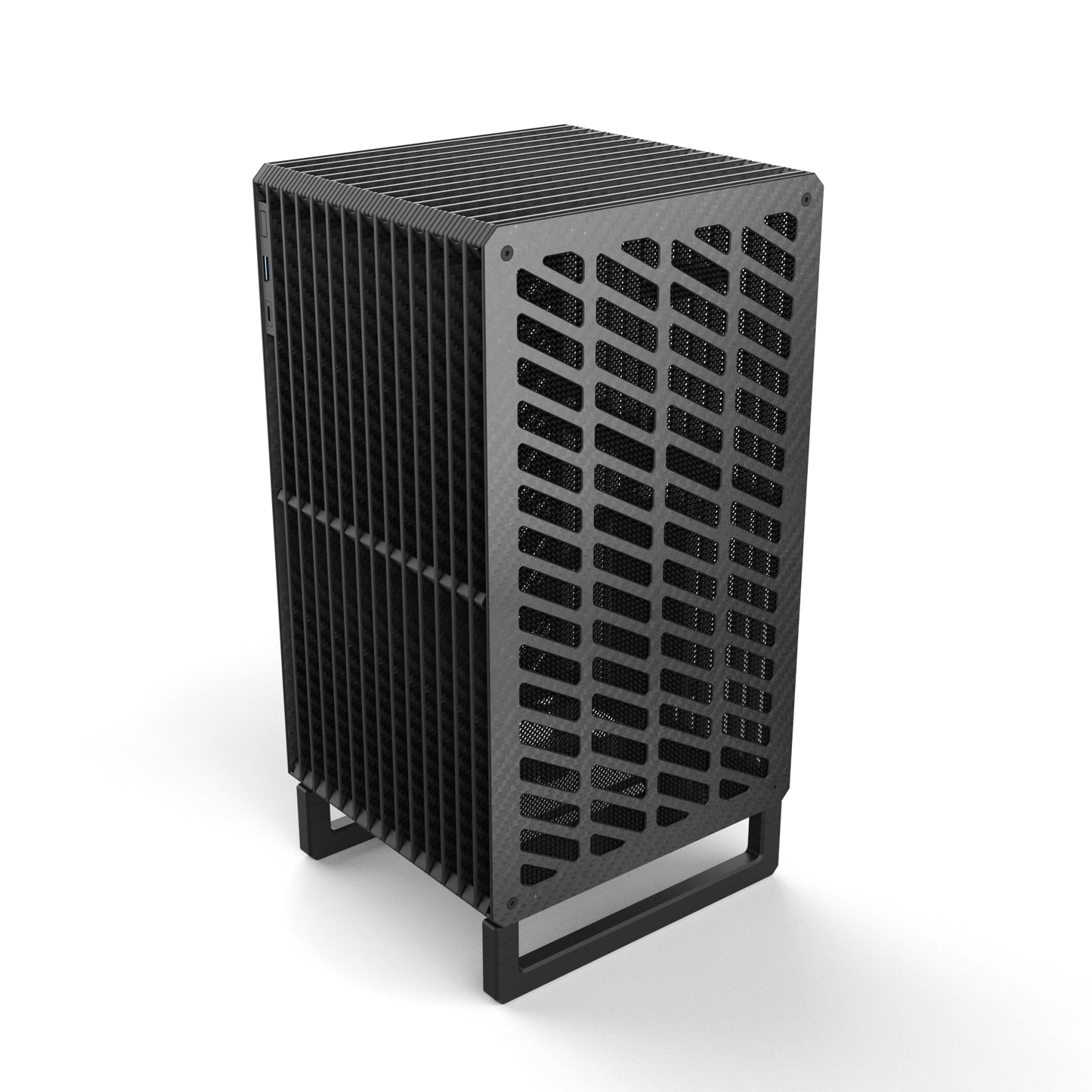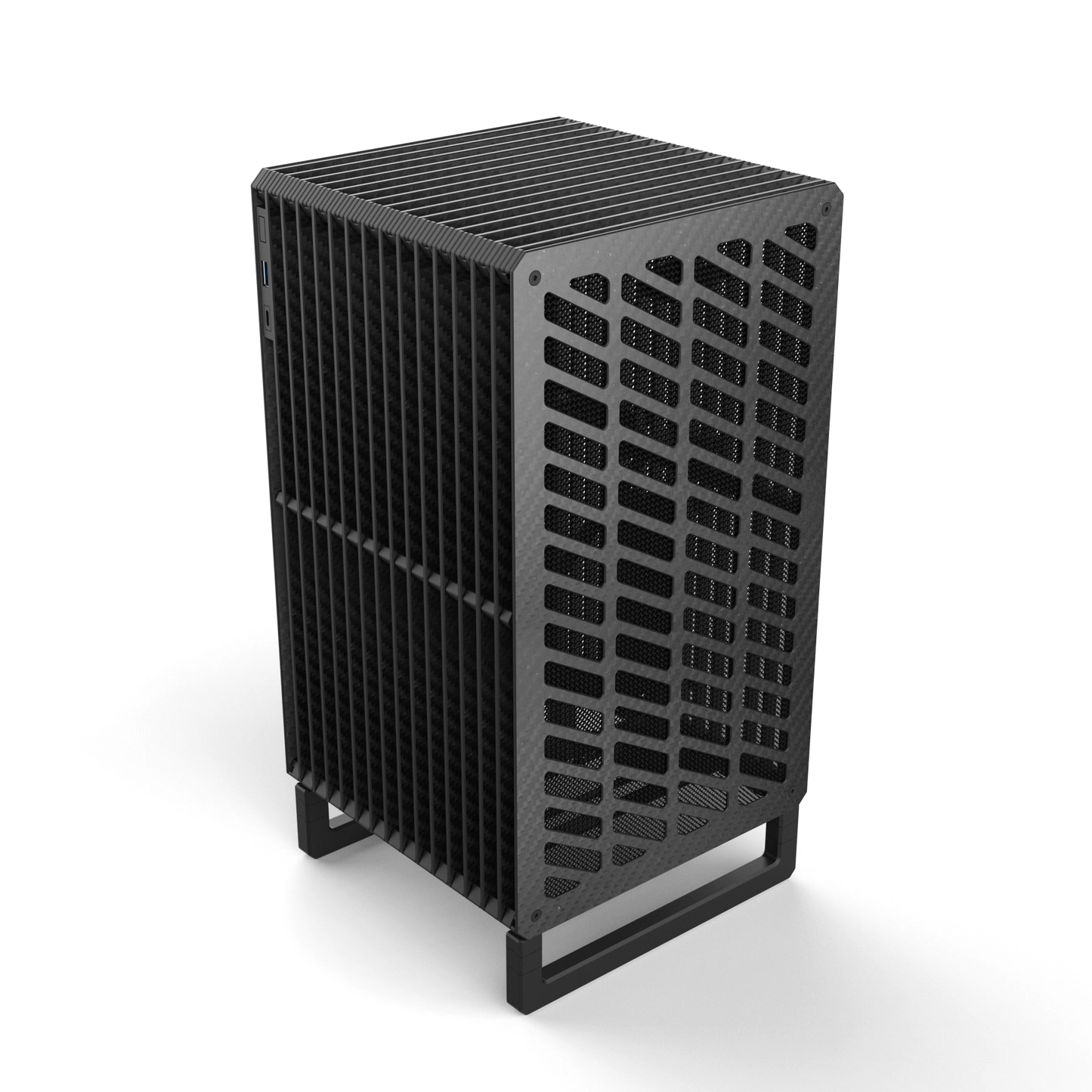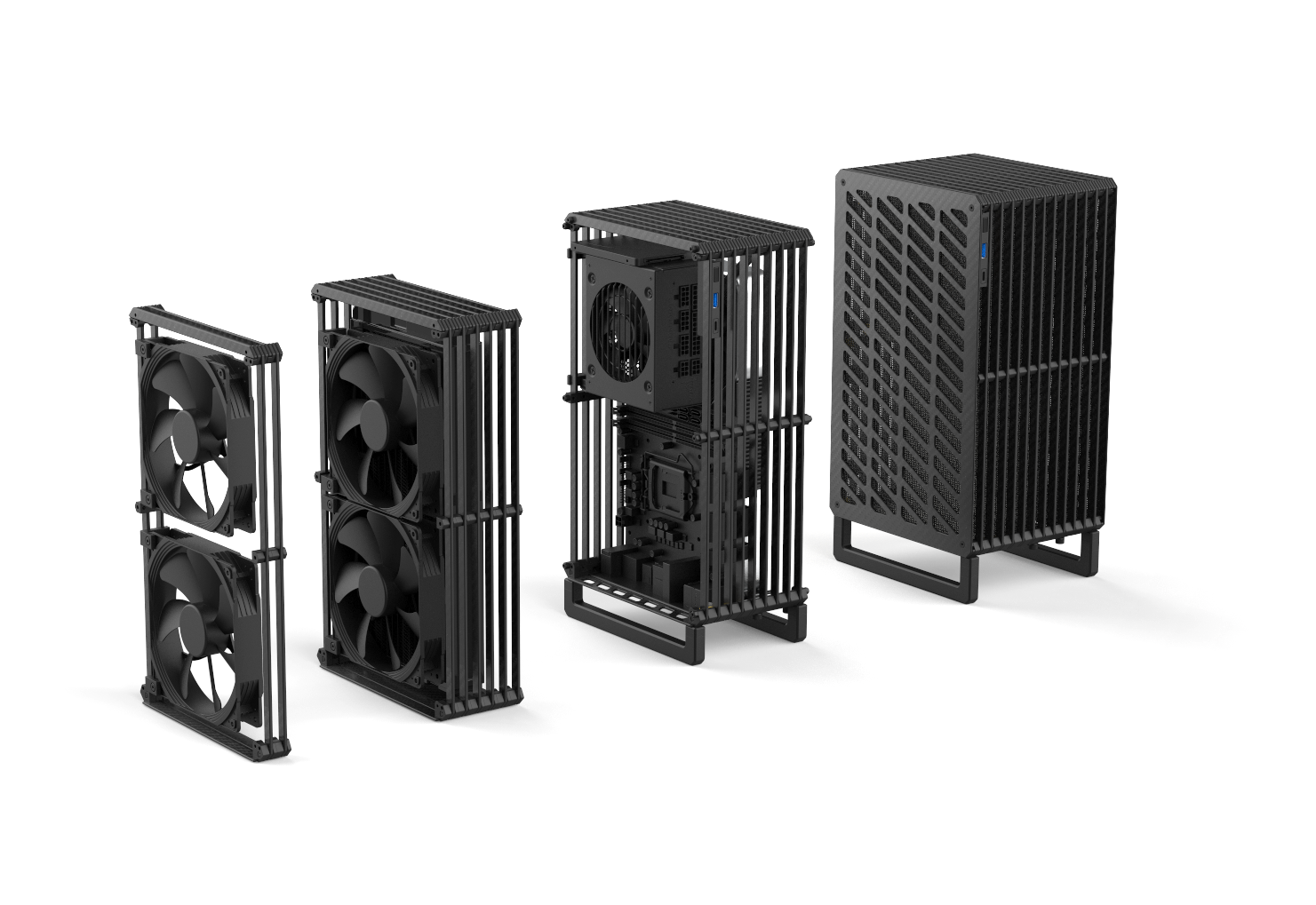 Modular to the Bones
Start with a beautiful open case and grow it in size as your hardware needs grow.
Layer by layer, the case can be expanded and reduced in size to suit.
Each expansion set is repeated, meaning they can go on either side and are stackable.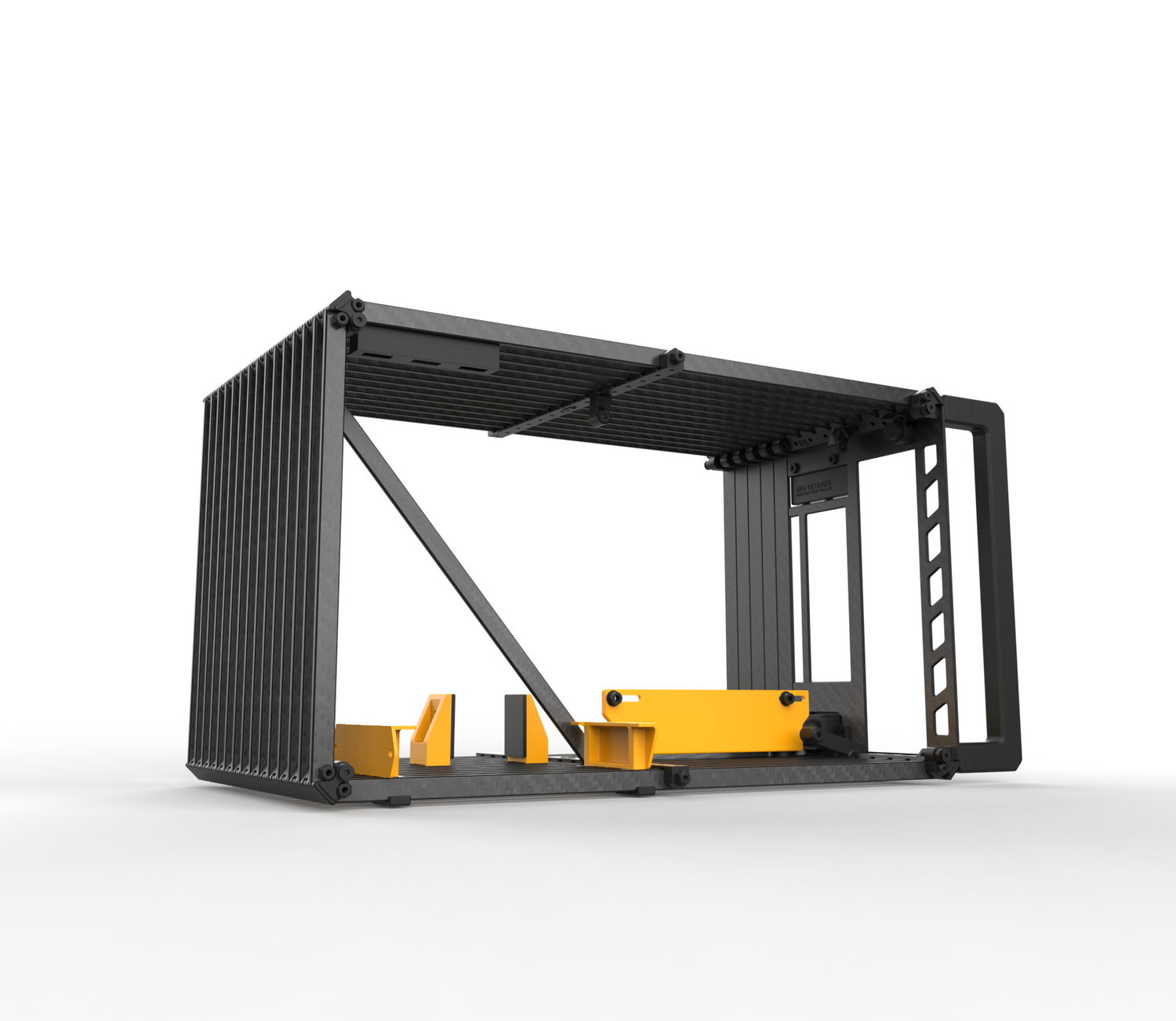 Universal Mounting Bars
All rails are also mounting bars. Mounts such as those highlighted in Orange are clamped onto rails.
Together with the sliding adjustments, there are ample mounting opportunities for your unique build.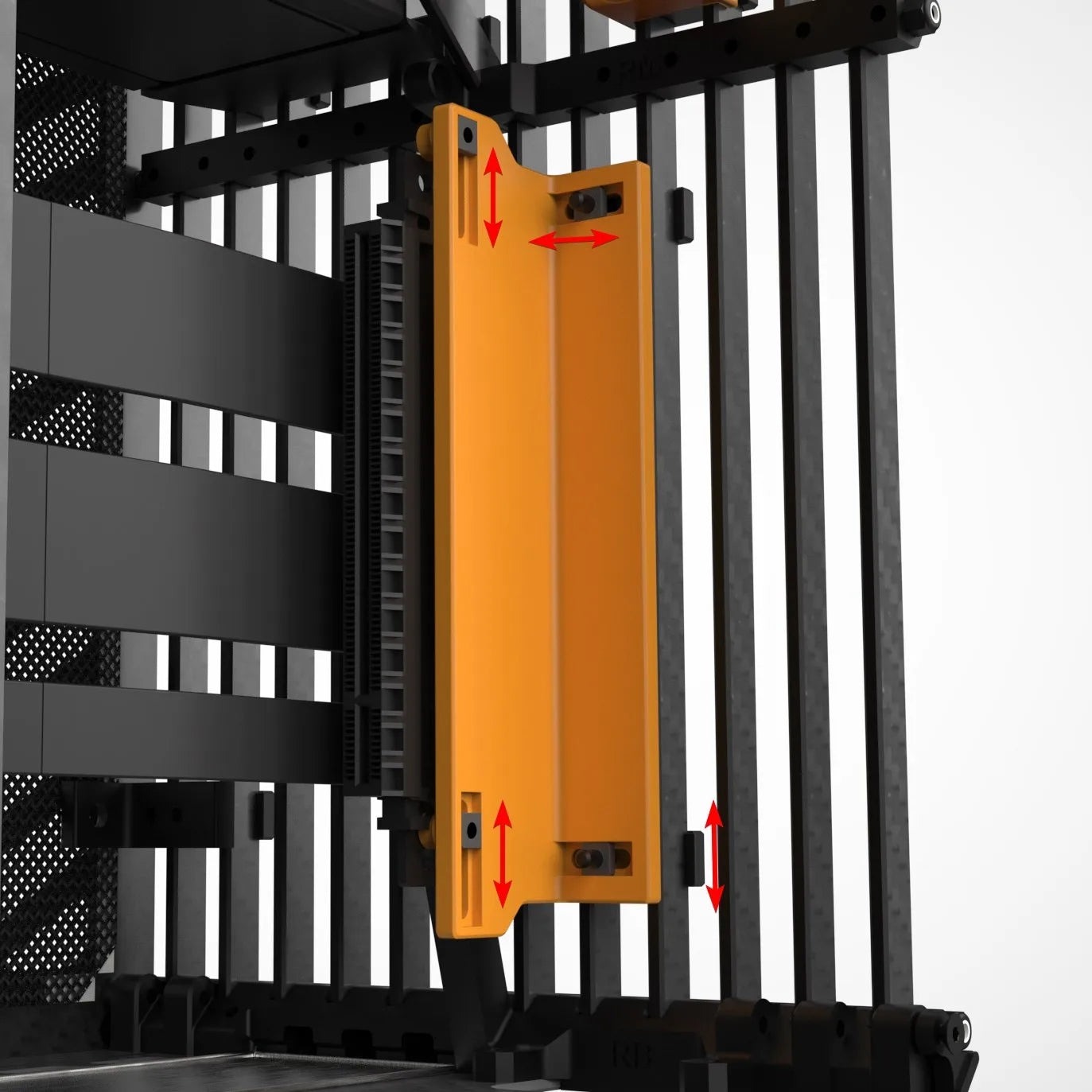 Adjustable Riser Mount
The universal riser bracket has adjustability in 3 directions to suit your riser cable.
This opens up compatibility for many BYO riser cables.
Note: Shortest cable length info will be advise following group testing.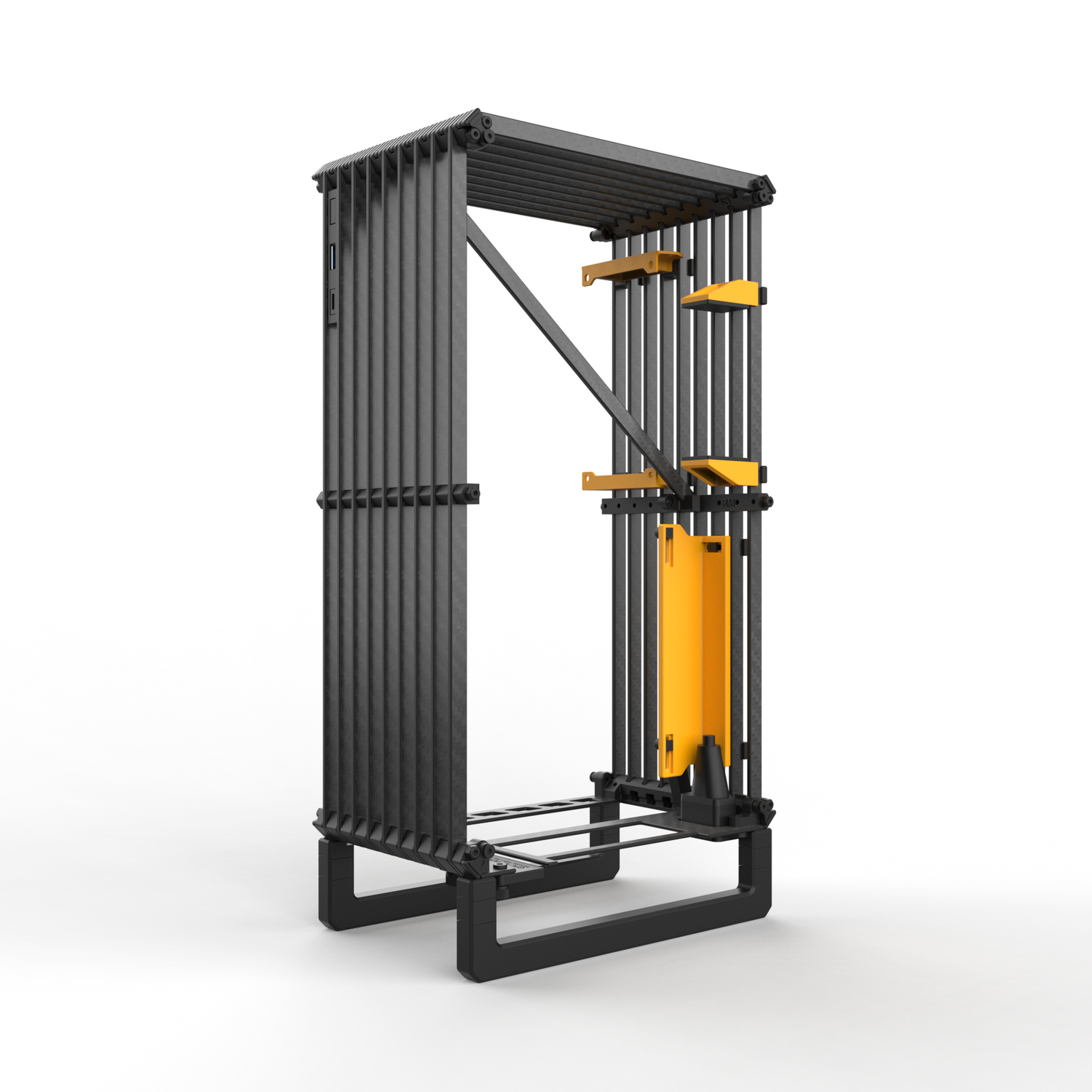 Open Frame
Carbon and custom Nylon are premium materials with real cost constraints.
Thus, a bare frame option is offered for those opting for an open Tiger. It looks great as an open build and is upgradeable.
Note: Orange highlights are to signify 3D printability and customisable components in the near future. They're currently supplied black by default.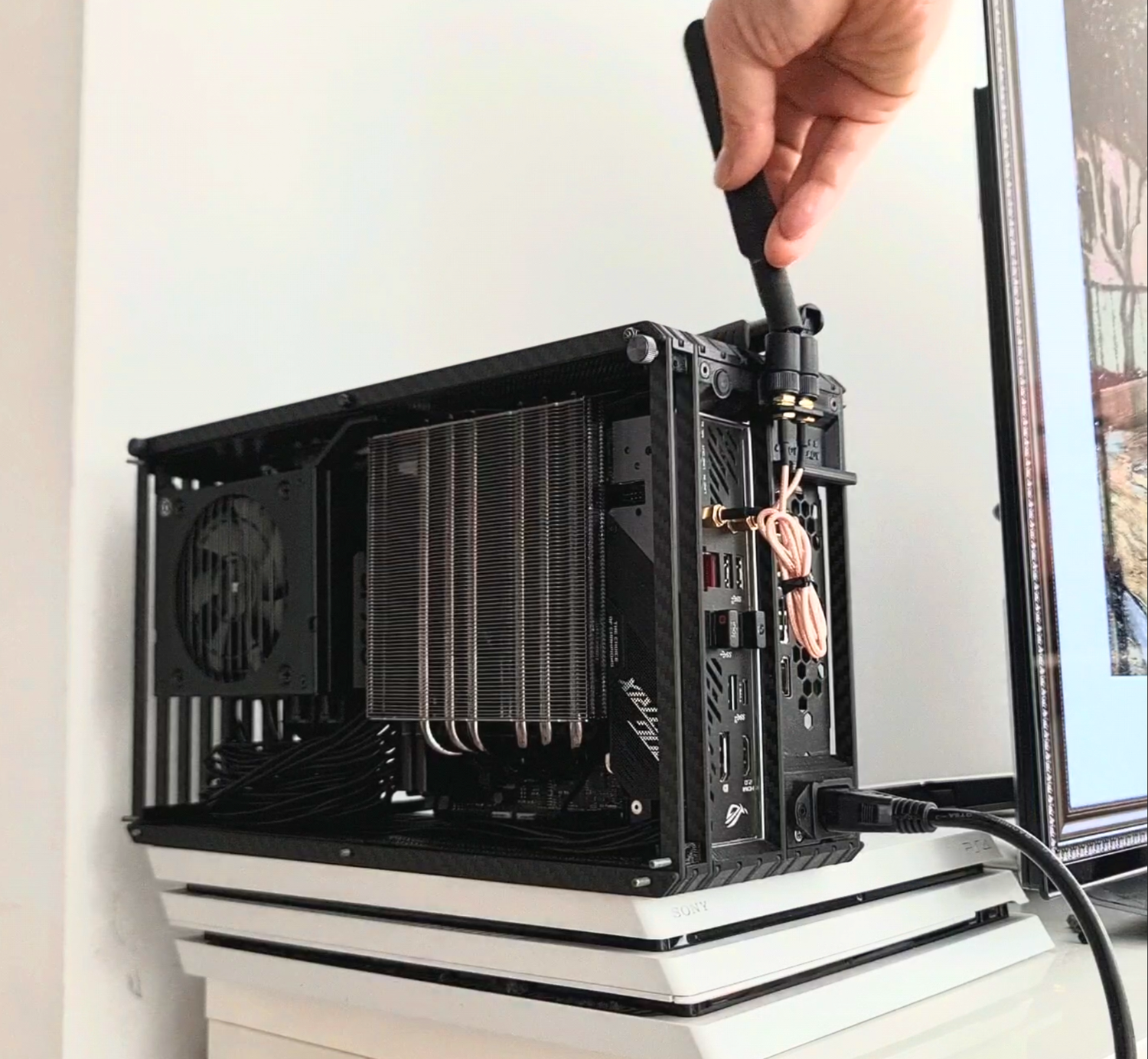 Extras
The Tiger platform carries its prototype spirit proudly.
Experimental modules are included with the release samples. As users qualify modules, new features will be confirmed and added to specs.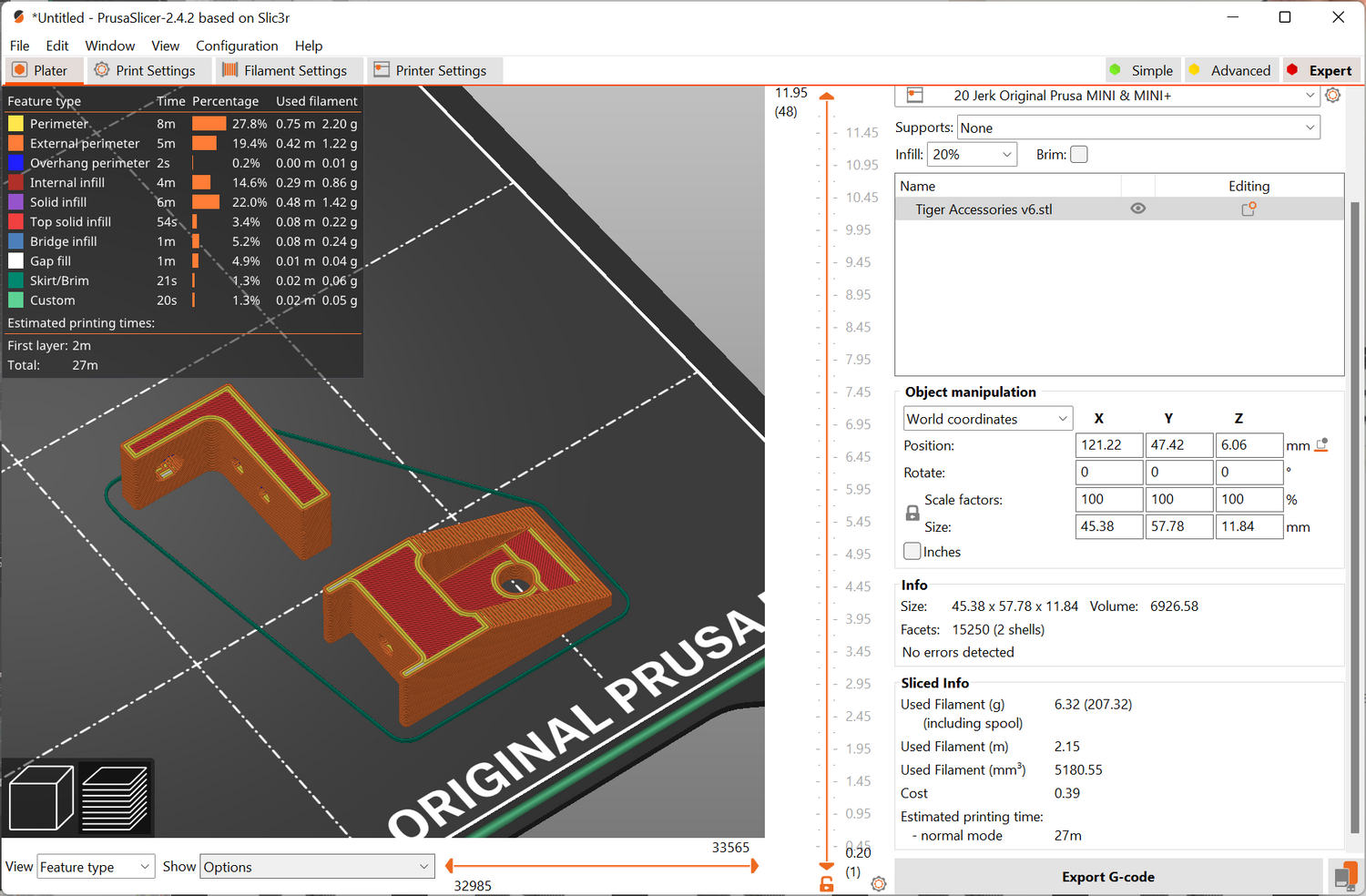 Additive Future
3D Printability is an important part of Tiger's design.
Many components will be user printable. STL files are included with each Tiger for add-on features such as Fangs, handles, mesh and more to come.
Print on demand is offered for those without printers.
Spare Parts Site
Specification
Un-Expanded Size: 335x200x131mm (13.2x7.9x5.2") 8.8L 0.95kg
Fan and Radiator: 120mm - 280mm Radiator support
GPU Size: Up to 5.75 slots wide, 141mm Tall, 323mm Long.
CPU Cooler: 58-123mm tall
PSU: SFX, SFX-L
Material: Carbon Fiber
Drives and Accessories: Multiple options via universal mounting system.

Sizing Guide
0 Expansion (Core)
2.5-Slot GPU, 58mm tall CPU cooler and 120mm Fan support.
1 Expansion
3-Slot GPU, up to 71mm tall CPU Coolers, 120mm Fan support.
2 Expansions
3.75-Slot GPU, up to 84mm tall CPU cooler. 120mm plus 2x 140mm Fan support.
3 Expansions
4-Slot GPU, up to 97mm tall CPU cooler. 120mm plus 2x 140mm Fan support.
4 Expansions
All the above plus slim 280mm Liquid cooling supported.
5 Expansions
All the above plus mid-thick 280mm Liquid cooling supported.
Note:
- Each expansion adds 13mm
- Each slot counted as 20.32mm
- Each expansion set is made up of 8 rods, 4 rails and 6 spacers